10 Biggest AAU Basketball Tournaments in Canada and the USA
Florida hosts eight of AAU's 10boys' basketball tournaments. They are held at the Disney Wide World Sports Complex in Lake Buena Vista. The AAU and Disney formed a 30-year partnership in 1994 to support and be a part of these games.
Disney Wide World of Sports Complex is without a doubt, the best place to hold these tournaments. It has huge courts and tourist attractions for people of all ages. There are 28 tournaments of the AAU that are played throughout the year here.
Below you can read about some of the tournaments that have the most teams in Canada and the USA.
Jr Boys Division – National Championship – Lake Buena Vista, Fla.
This event is held over a week and includes three games of pool before the start of the classic tournament. It's the UCA's largest national championship and has 164 teams competing for first place.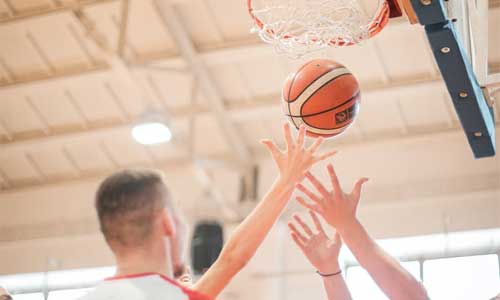 17U Super Showcase. Lake Buena Vista, Fla.
This tournament is held every year and has 164 teams. A perfect opportunity for college candidates to showcase their best performance to Division I coaches.
16U/10th Grade Division I – 147 teams – Lake Buena Vista, Fla.
During July, the Disney Complex is gearing up to host 147 teams from 16U. It overlaps with the Jr. Boys tournaments.
14U/8th Grade Division I -126 teams – Lake Buena Vista, Fla.
The Wide World of Sports Complex opens its doors in mid-July to host the 126-team tournament. At the same time, ESPN Rise games are held.
13U/7th Grade National Championship – Memphis, Tenn.
This tournament is held at different locations in Memphis. It invites 112 teams and a curious fact is that it is one of the first national championships of the year for the AAU boys. A perfect tournament to discover the brightest talents in basketball.
14U/8th Grade Division II – Lake Buena Vista, Fla.
This tournament, although held simultaneously with the 1aU Division I tournament, has 104 more teams, giving more opportunities.
12U/6th Grade Division I National Championship – Hampton, Va.
The 12U National Championship is held at the Boo Williams SportsPlex that features eight impressive basketball courts. 100 teams compete against each other to take first place at the Boo Williams, better known around the country as the ambassador of youth basketball.
16U Super Showcase – Lake Buena Vista, Fla.
This four-day event features 100 teams demonstrating their skills to college coaches.
17U/JR Boys' Division II – Lake Buena Vista, Fla.
This Division II of the National Junior Championship is held during the last days of July and over 240 17U teams compete for the two national titles.
11U/5th Grade Division I – Cocoa Beach, Fla.
This 72-team tournament closes a wonderful summer season in Cocoa Beach. It's without a doubt one of the most anticipated tournaments of the year.
If you want to support your favourite team, get ready to travel to the city of the sun and experience incredible days between tournaments and tourist attractions. There's no doubt that these tournaments, being well received by the Disney Complex, are full of adventures and good times that will be remembered forever.